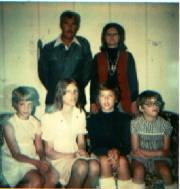 Dad, Mom, Ronda, Angie, Sandi, Sharla
This page is dedicated to all of my family. We had lots of family gatherings and Holiday dinners. Some of which my own kids thankfully got me out of going.
We always found enjoyment by snapping photos. Dad was really good about getting us while we were stuffing our faces.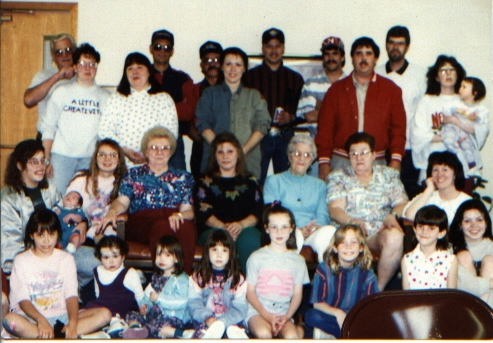 The entire Adams' Family
Not saying that I didn't like the "family gatherings", but, it was really nice to get out of a couple by being in the hospital delivering my own "Holiday gatherings"!
But, most of them were pretty enjoyable.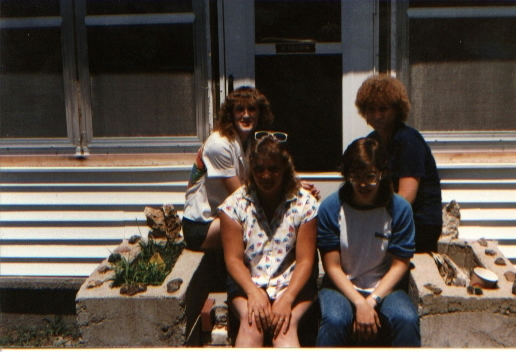 1987
This was one of the few times I got to travel back to Nebraska from Colorado, where I resided for about 4 years after I graduated from high school.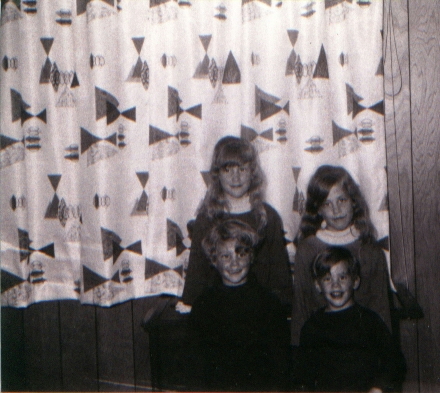 Weren't we beautiful girls??
Angie, Sandi, Ronda, Sharla. Unfortunately, my parents kept mine and Sharla's hair pretty short when we were younger. Always made for interesting topics. I can remember someone asking if we were boys!! UGGHHHHH